Hey guys! Welcome to my blog!
Summer is finally here and it sure is hot! One of my favorite things about Summer, is the fashion and how most nights you spend on a beach or in your back garden enjoying a BBQ with the ones you care about. But what I love most is the weather. Not just the warmth and sunshine… What I love are the thunder storms!
During the season of Summer, thunder storms are a lot more frequent and scary, making them a lot more exciting! When ever there's word of a thunder storm coming our way, me and my family will get really excited about it and watch it. No matter what time it is XD. It's so interesting to watch and is really thrilling!
Especially when your about to sleep and you can hear the thunder, rain and see the flashing of the lightning through your bedroom window. It's sooo relaxing.
I recently downloaded an app on my phone called Blitzortung Lightning Monitor. It's really useful! Especially when your a fellow storm lover like me and want to know when the next storm comes around.
(See the squares? They represent the storm. The white squares represent the direction and the beginning of a new strike. To put it simply: White=New strikes Red= Old strikes)
I love to look at the app because it allows you to see other parts of the world too and see what storm is brewing near them! They also have a website you can go on phone or laptop. You can check it out here.
Recently we had a massive storm that was heading our way and was coming from France. Me and my sister were watching it slowly travel across the sea towards us and were getting so excited about it XD. We literally monitored its every move and when it arrived, it turned nasty. I was up until 2am listening to the storm but I couldn't of cared less! I'm just glad I didn't have school the next day otherwise I would of missed the storm! XD
A dream of mine, is to go to America and storm chase! I'd love to see a tornado live and in action! I have done since I was a kid! XD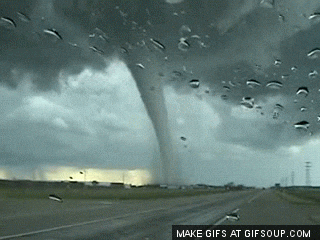 What about you? Are you a lover of storms? Let me know! 🙂
See ya!