Hey guys!
I'm not sure if there are any K-POP fan's out there, but if there are then HELLO! I do like K-POP but I'm not crazy over it. There are groups I like who perform really good, catchy songs that you love straight away after hearing the first verse! I got into K-POP when I was 11, through my sister who was listening to 2PM. After hearing their music I instantly wanted to hear more! And so then, my K-POP journey began!  But before I begin, I'm going to answer the number 1 question that is commonly asked about K-POP.
What is K-POP?
K-POP is a musical genre that originates in South Korea. South Korea have their own style of music that covers dance-pop, pop ballad, electropop, R&B and hip hop! K-POP first emerged by one of the earliest K-POP groups: Seo Taiji and Boys in the 90's. Their experimentation with music styles 'Reshaped Korea's music scene' and so foreign instruments were introduced and are practiced in the K-POP industry.
Just like America and England, Korea have entertainment companies where people can go to audition and to hopefully be accepted as a trainee, to then sign a contract to then go on to debuting! The main entertainment companies are YG entertainment, JYP entertainment and SM Town.
There are male and female groups/ bands that are famous in Asia, but they also have fan bases all over the world! Facebook have K-POP fan pages made by fandom's for K-POP fans around the world. For instance, on Facebook if you type K-POP then it will automatically come up with lots of fan page's and groups you can join to here the latest about your favorite group or idol whether it's a comeback or a concert and to meet new people. Here is an example: KLUE.
Anyway, ever since I heard my first K-POP song, I started to want to be a K-POP star! But living in England and only 15, I still have some time to wait! XD In my opinion I think being a K-POP idol is a stressful life! With lots of schedules and dance practices and being away from family, it must be kinda hard . But on the positive side, you get to travel the world, create music, live your dream!
Okay, so the group I would say is the most popular in the K-POP world, is BIGBANG. They debuted in 2006  and have consistently composed such amazing, catchy songs that I can't help but admit that I may be a V.I.P…XD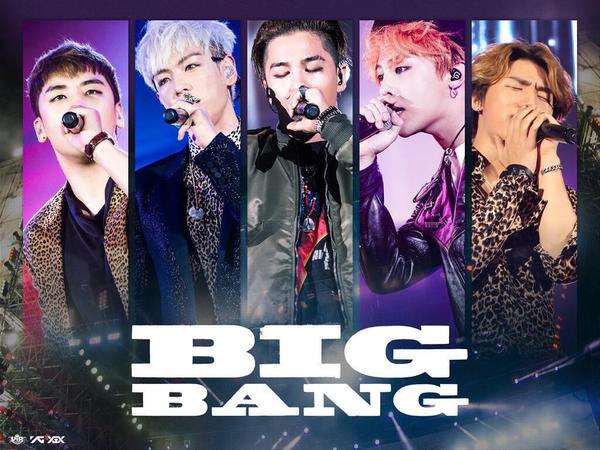 Here is one of their songs that I first heard and will always love!
To find out more about K-POP and BIGBANG, click the link below!
Well guys, I hope you liked this post and stick around because I have some good posts lined up!  See ya!