Hey guys! Welcome to my blog!
So yesterday was my very last night with my class mates and teachers! And for once, I didn't cry! XD
I was expecting myself to bawl so as a precaution, I brought a pack of tissues and ended up not needing them so…yeah XD Then again, it's always good to be prepared because you never know when you or someone you know will all of a sudden re-enact a water fountain XD
Other than that, I had quite a good night! I got some good photos with people and danced to a few songs. It was all good until a certain point.
You see, under my dress, I wore a nude colored suit that holds your stomach, thighs, and hips in (Basically, it makes you look thinner) and it was great! I looked good, I felt good, everything was fine, until I realized one teeny tiny thing…… How on earth was I supposed to use the toilet?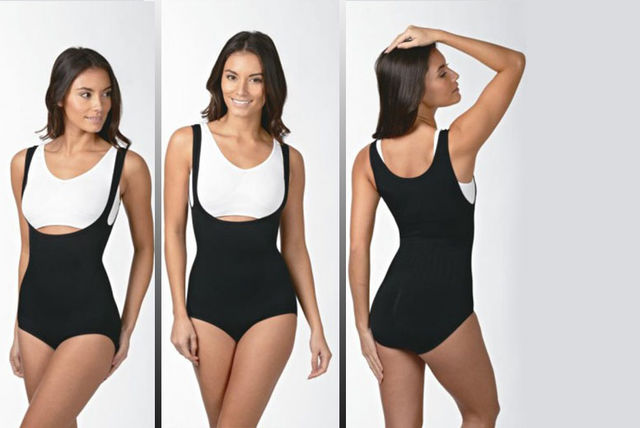 This suit, I wore under my dress. Problem was, to use the toilet, I had to unzip my dress, take it off, then take off the suit. It was all one big mess! I also would of had my friends help me with my dress because I couldn't reach the suit XD
But it's okay! I only had one drink and lasted 4 hours without using the toilet, which I'm quite proud of because I suffer from a weak bladder and one glass of coke would of sent me to the toilet every 5 minutes XD
Other than that, I had a good time 🙂 I asked a few people to dance and socialized which is totally not normal for me because my confidence is……nah.
But I made the most of it!
I hope you guys enjoyed this post! Let me know in the comment section below what you think! How was your prom? Any funny stories? Let me know!
See ya!